News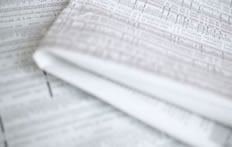 We are pleased to announce the hiring of a team of dedicated administrators to expand the Aleph Bet Preschool early childhood program.
It has been apparent to us for some time that the school really needs the efforts of a full time director/administrator to fully develop its tremendous potential in the community and the valley at large.
After extensive searching, we have found the perfect candidates in our own backyard for this important role: Rabbi Dov and Mussieie Levertov. Chana Lew continues as our Educational Director.
Please stay tuned for new and exciting programs to be added to our preschool!